Dwight Schrute was onto something.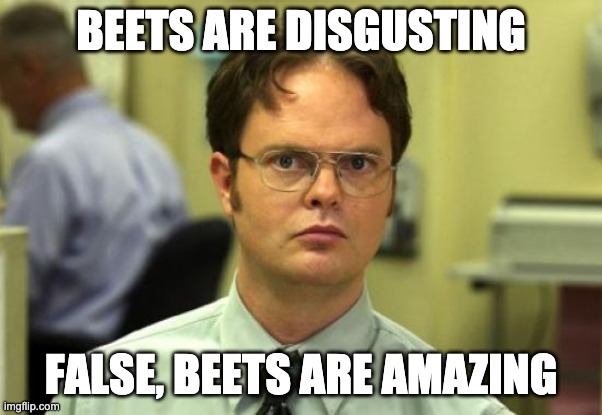 No, really. Hear me out. I know that people joke about eating beets the way that they joke about eating liver and onions. The proverbial gross food. I get it. I used to hate them, too. They're definitely kind of earthy yet sweet and that doesn't necessarily register as something that you'd like to eat if you're not used to it.
Pickled beets changed my mind. They were my gateway beet and remain a favorite to this day. Combine them with goat cheese and a tart vinaigrette and they're absolute perfection.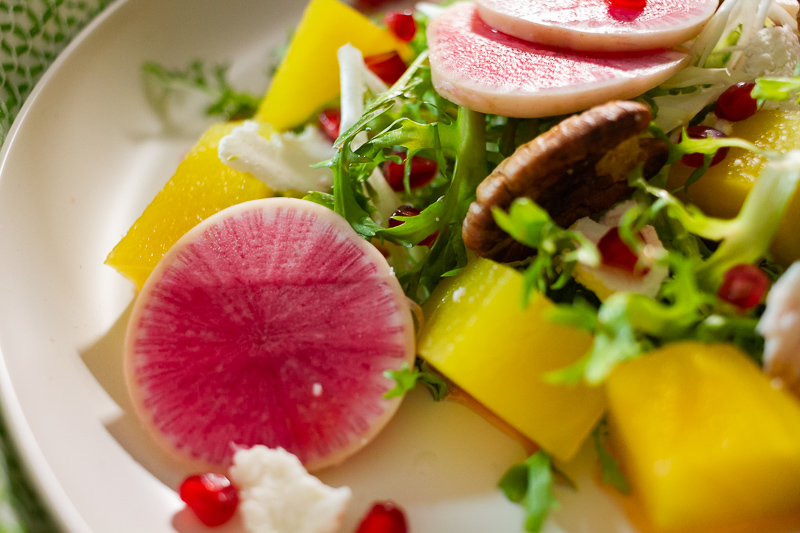 This salad is something that I could eat everyday were it not for the fact that I remain the only person in this house who will eat beets of any sort. I think they should just suck it up and enjoy it with me for the very virtue of the fact that this is a stunning salad.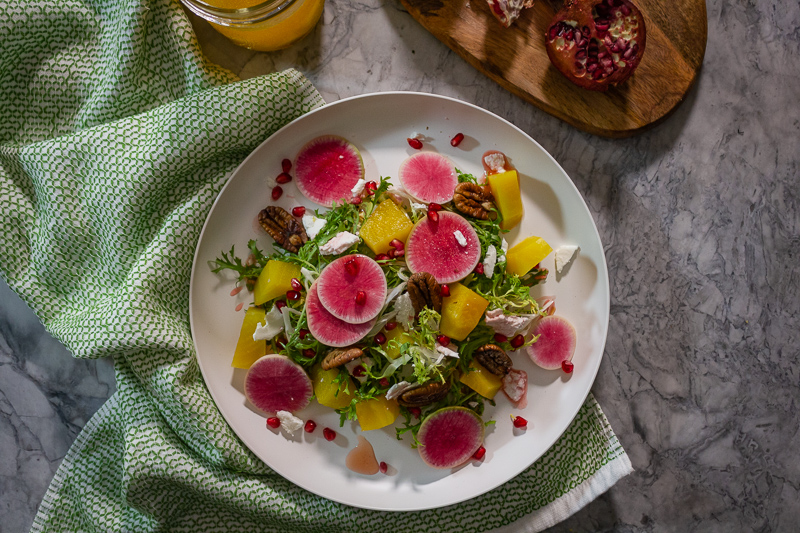 But really, how beautiful is this?
Pickled Beet, Watermelon Radish, Pomegranate and Goat Cheese Salad
Servings: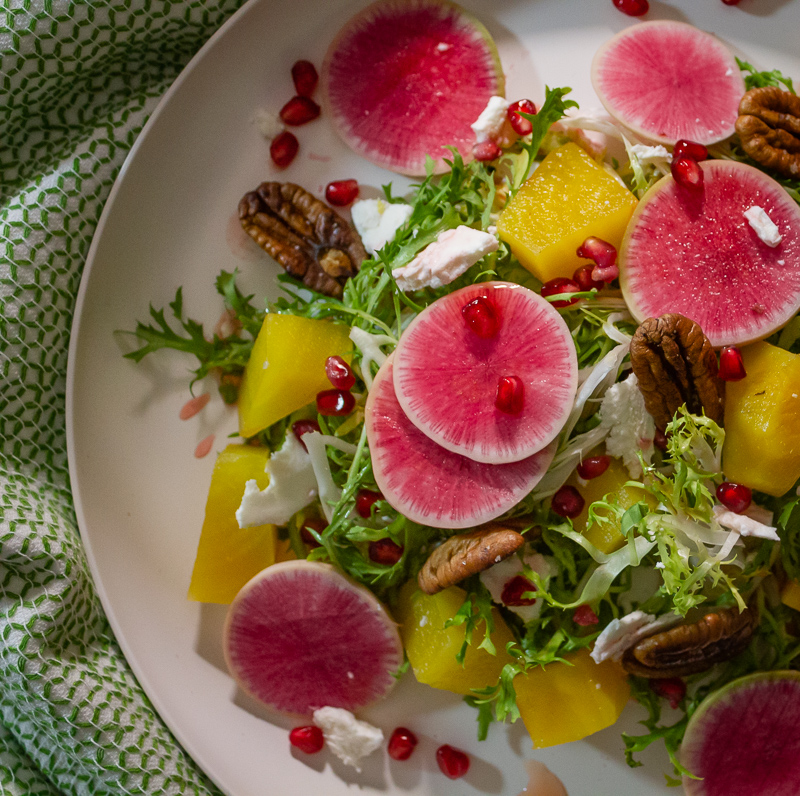 Ingredients
Pickled Beets
4

small beets, red or golden

½

c

apple cider vinegar

¼

c

white sugar

½

tsp

salt

½

tsp

black peppercorns, lightly cracked

½

tsp

cloves

½

tsp

mustard seeds
Vinaigrette
¼

c

pomegranate juice

¼

c

red wine vinegar

½

c

vegetable oil

½

tbsp

honey

salt and pepper to taste
Salad Components
3

watermelon radishes, thinly sliced

1

pomegranate, arils removed and outside discarded

6

oz

goat cheese

5

oz

container of arugula, watercress, or mixed greens
Directions
Steam beets for 15 minutes or so until they are soft enough to cut, but not mushy

While beets are steaming, combine apple cider vinegar, white sugar and salt in a saucepan and simmer until the sugar is completely dissolved

Allow beets to cool and slice into roughly ½" slices. Put into jars or other sealable containers, add salt, peppercorns, cloves and mustard seeds and cover with vinegar mixture. Allow to cool in refrigerator for at least 4 hours

Lay down a bed of greens, top with thinly-sliced watermelon radish, pomegranate arils, sliced goat cheese and pickled beets

Mix pomegranate juice, red wine vinegar, vegetable oil, honey, salt and pepper and lightly dress the salad