You know how there are certain dishes that you will almost always order if they're on the menu wherever you go out to eat? Like, maybe you can't turn down steak tartare, or duck breast, or chicken and waffles, or maybe it's New York style cheesecake. It's usually something that you don't usually just whip up at home because the ingredients are kind of hard to come by, or you think it might be difficult to make. It just calls to you. "Order me!"
My dish is moules frites; mussels with french fries.
It isn't exactly super high brow or anything. Half of it is french fries (and also french bread, but I'll get to that later). I just… never really think to buy mussels. They seem like special occasion food for some reason. Why? I don't know. They're not expensive. They're all of $4.99 a pound, and a pound and a half can easily serve two people.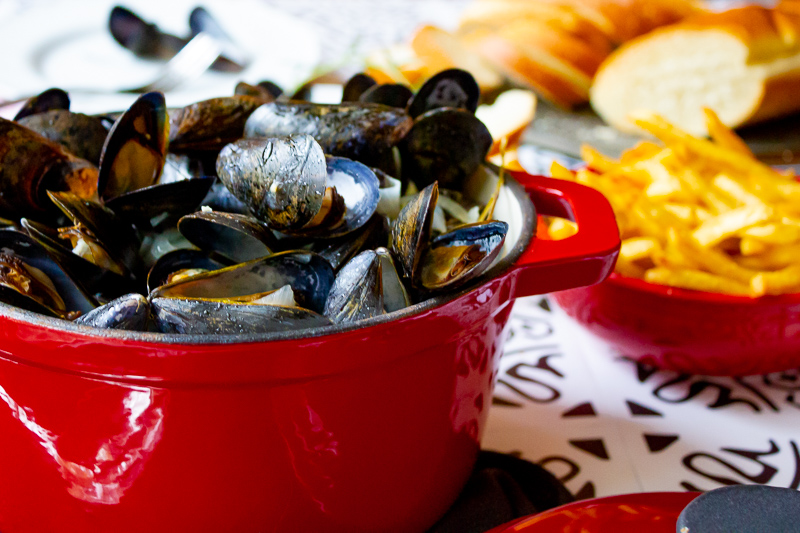 Moules frites though… ugh. Perhaps a meal I would select for my last. Who wouldn't? Mussels steamed in butter and white wine with onions, garlic, and herbs. Delicious, right? But then you dip french fries and crusty french bread into the resultant pot liquor (broth)?!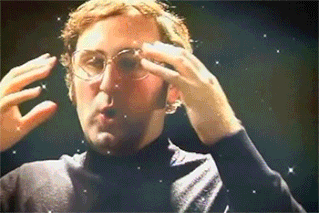 It's such a visceral experience. You just keep popping "one more mussel" or dipping "one more piece of bread". It's perfect date or double date food because you will literally nosh on every last little bit until it is totally gone. Until you're almost ashamed at how much white wine and butter-laden food you've eaten, and how many glasses of wine you've had with it (three? four?) But the conversation has been great and the food unbelievable.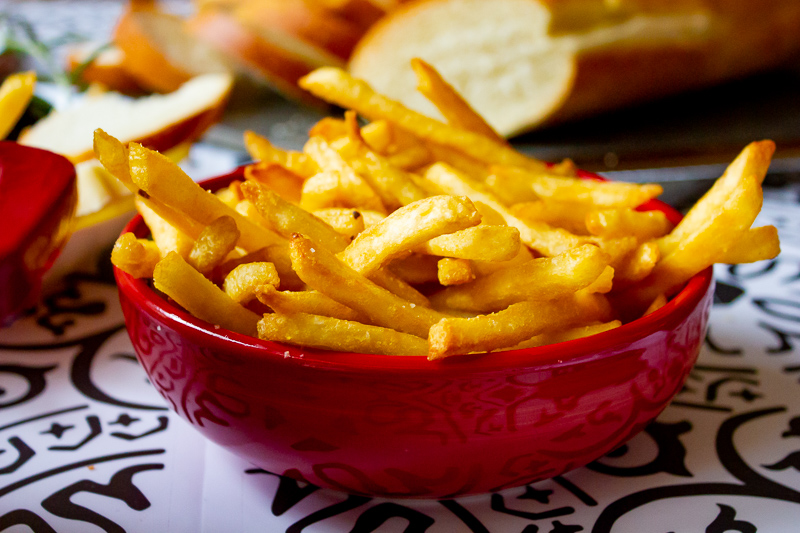 Don't be afraid to cook mussels. Seriously. Just buy them from a decent grocery store (eg. not a gas station), and don't buy them more than three days in advance. Store them in the coldest part of the fridge, leaving the bag open so that they don't suffocate. Most will have the beards scrubbed off, so you shouldn't even have to worry about doing that.
When you go to cook them, make sure that they are tightly closed. Any that are open should be tapped on the counter or squeezed to see if they close their shells. They may be slow to do so, because the cold of the fridge may slow their reaction time, so give them a second. If one doesn't close his shell, throw him away. That sucker is dead. Just… Don't do it.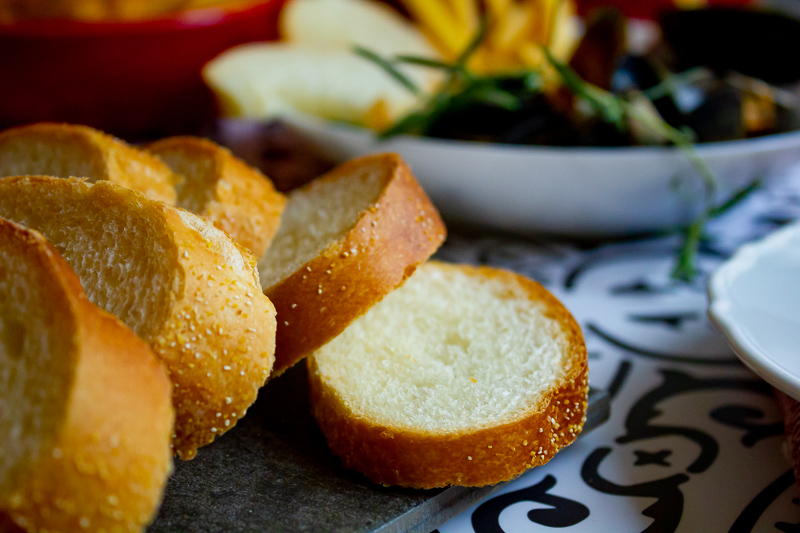 Side note: Birdie loves helping me tap the mussels to see if they're alive. It thrills her to no end. So I guess this is a good task for kids, as long as they wash up afterwards.
That's literally the hardest part of the whole recipe. Really.
So go treat yourself to this mega easy, economical, fancy-seeming, delicious dinner.
Side note deux: There's probably a "correct" way to do this based on some traditional French tome, but as noted previously, I cannot be bothered to read recipes, so I just reverse engineered this based on what I've liked at different restaurants. Je suis désolé. But not much.
Moules Frites
Servings:
4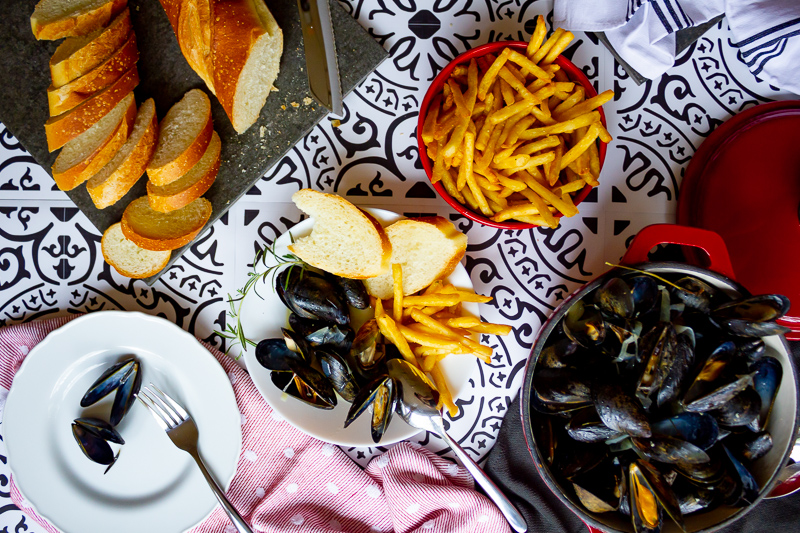 Ingredients
2

sticks

salted butter

3

c

dry white wine

1

yellow onion, halved and thinly sliced

2

cloves

garlic, minced

¼

oz

fresh thyme

(½ package, or more, to taste)

¼

oz

fresh rosemary

(½ package, or more, to taste)

salt and pepper, to taste

lemon zest, to taste

Old Bay

(if you're feeling adventuresome)
For Serving
1

lb

french fries

(homemade or frozen, whichever is easiest and/or more delicious)

1

loaf

crusty French bread

dry white wine

(I like Picpoul de Pinet, Albariño, Sauvignon Blanc, or Grüner Veltliner. Just go for something acidic and minerally. I like the way it cuts through the butter.)
Directions
Melt butter over medium high heat in a small stock pot, taking care to not let the butter brown. Once butter has melted, stir in the sliced onions and sauté until they are soft and translucent.

Once the onions have cooked, stir in the garlic and the herbs, and cook for about a minute. Don't let the garlic burn. You could technically tie the herbs together in a bouquet garni, but I live leaving them loose because I like the rustic look and the way that you are more likely to get a bit of rosemary or thyme in a bite if you don't. Do whatever makes you happy.

Add the wine and let it cook down for about a minute.

Add the mussels and cover for about two-to-three minutes.

Stir to ensure that the mussels have all been steamed. When mussels are properly steamed, they open.

Discard any mussels that did not open after cooking.

Taste the pot liquor/broth and then add salt, pepper lemon zest, and/or Old Bay, to taste.

Serve the mussels on soup plates or shallow bowls with plenty of pot liquor, and a generous portion of french fries and french bread on the side. Some people may want to lightly toast their bread first, but I will eat it either way as long as I can dip lots of it asap.

If you happen to have any mussels left over, I suggest taking them out of the shell and storing them with a generous portion of the pot liquor poured over it. You can reheat it over medium heat the next day.