Leftovers. They're an Olympic sport in this house.
You'd think that over a decade in catering would have deadened me to food waste, but I just can't stand it. I am literally that mom who says "There are starving children who would love to have that!"
We always joke that there was never an original meal in this house and that it just spawned in the fridge as leftovers.
Are we cheap? Yes. Boring? Also yes. But the leftovers don't have to be. Whenever possible, we try to turn them into something else to try to break the monotony.
Roasted chicken is a perfect example. I actually kind of hate leftover chicken. I think it gets a weird taste and texture. I have to hide it from myself like you hide a pill from a dog in a spoon of peanut butter. I never said I was actually adulting.
In cooler months I would turn it into soup or pot pie. But in the summer? Chicken salad all the way.
If you have read other posts, you probably know that we totally obsessed with this summer's nectarines. They were one of the few things that 2020 didn't ruin for us. In fact, they were perfect. So perfect that we kept buying them like other people were buying toilet paper and Clorox wipes.
Shaun's lemony, herby roasted chicken paired perfectly with the perfect nectarines, toasted pecans (that actually came from Shaun's parents' trees!), honey, and stone ground mustard for an easy chicken salad that was an absolute treat on pretzel rolls and on croissants.
Honey Mustard Nectarine Pecan Chicken Salad
Servings:
6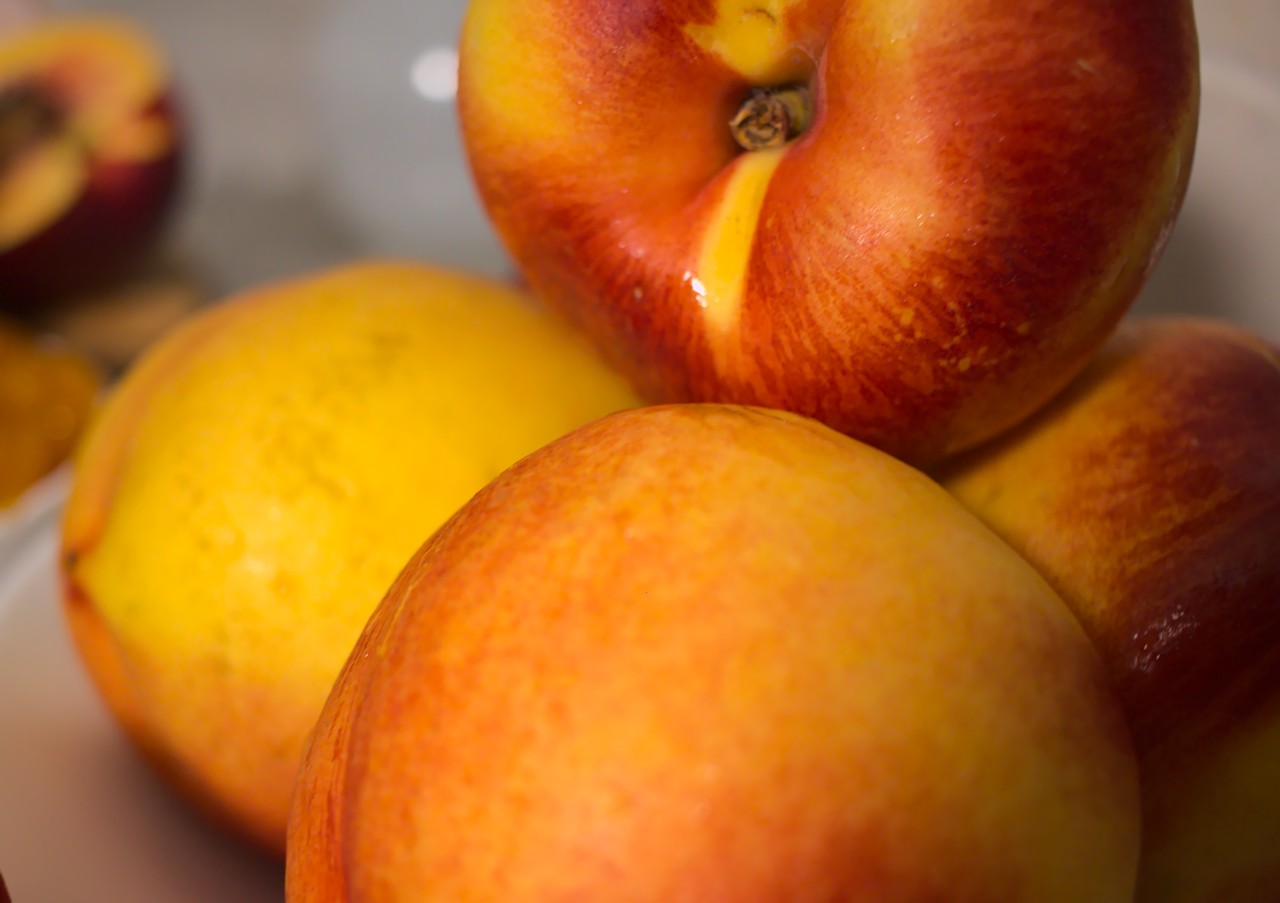 Ingredients
3

cups

diced cooked chicken

3

tbsp

mayonnaise

1 ½

tbsp

stone ground mustard

1

tbsp

honey

1

nectarine, diced

¼

cup

diced toasted pecans

1

celery stalk, diced

salt and pepper

(to taste)
Directions
Combine chicken, mayonnaise, mustard, honey, nectarine, pecans, and celery. Salt and pepper to taste.

Serve on your favorite bread with lettuce or sprouts.