I know so many people who hate salmon. I have a theory that it's not the salmon they hate, it's that they hate poorly cooked salmon. I get it. Overcooked salmon is the worst. It is almost crumbly and somehow super fishy. Gross. Nobody wants that.
The good news is that there's a simple and easy trick for cooking salmon that will give you excellent results every single time!
Fish can seem intimidating, so I understand why so many people manage to overcook it. For one, you feel like you don't have as much room for error as with beef or other such protein. I also think that people worry that there is a higher risk for foodborne illness with seafood (there isn't). Also let's be honest, in terms of excitement, a piece of salmon often falls somewhere between white rice and boneless skinless chicken breast.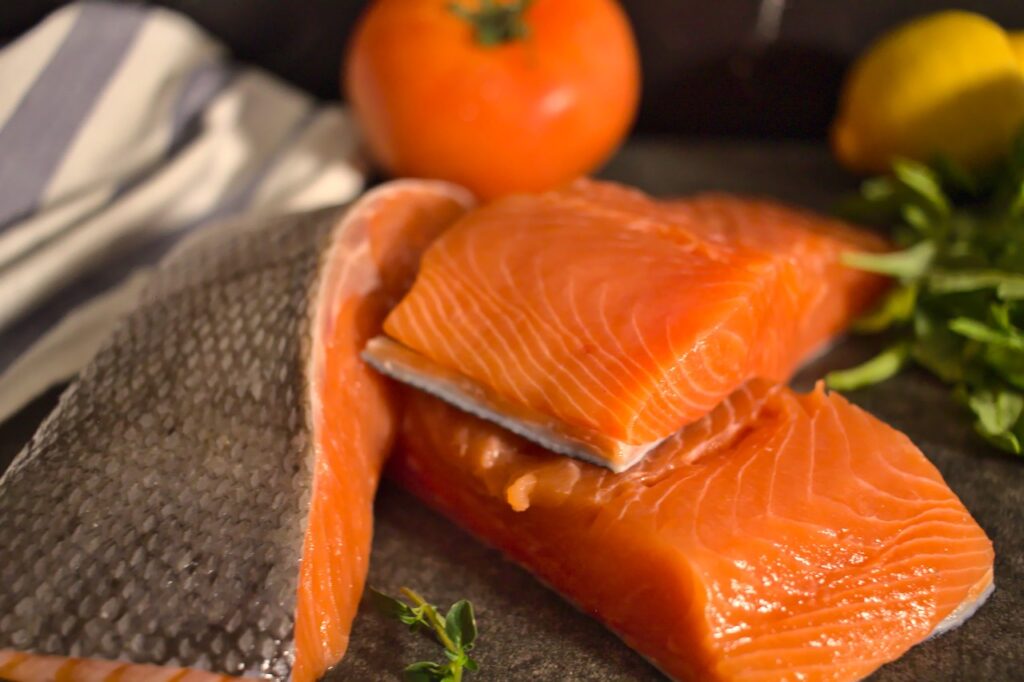 Guys! It doesn't have to be that way!
Cook your salmon to a nice medium, season it well, serve it with a great sauce and I betcha it will become part of your regular dinner rotation!
Oven Roasted Salmon with Arugula and Tomato Sherry Cream Sauce
Servings:
4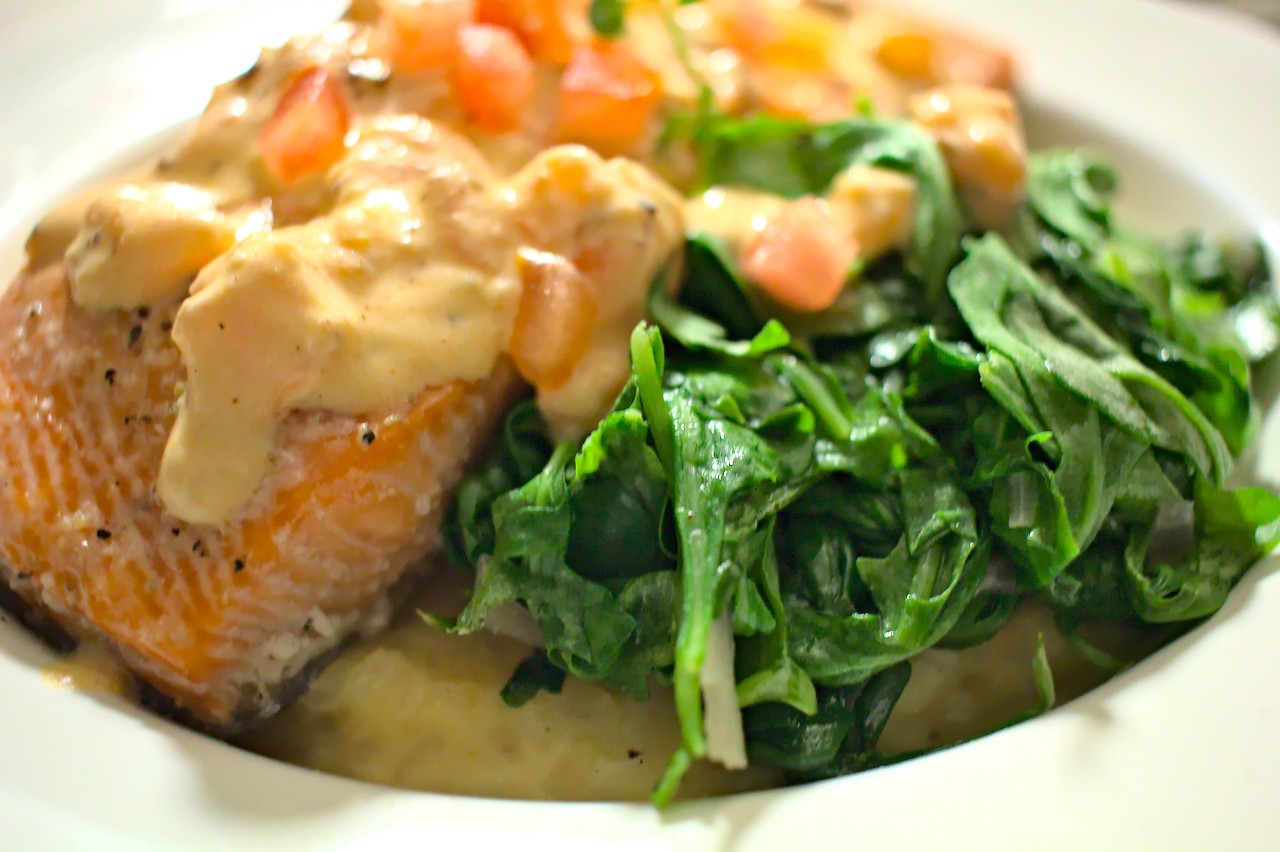 Ingredients
Salmon
4

6oz salmon fillets

(skin on, if possible)

garlic salt and pepper, to taste
Arugula
5

oz

fresh arugula

½

shallot, thinly sliced

1

tsp

minced garlic

1

tsp

butter

1

tsp

olive oil

salt and pepper, to taste
Sauce
1

tsp

butter

1

tsp

olive oil

½

shallot, thinly sliced

¼

cup

dry sherry

1 ¼

cup

heavy cream

2

tbsp

whole grain mustard

1

large tomato, diced

1

tsp

Worcestershire sauce

lemon zest, salt, and pepper to taste
Directions
Prepare a sheet pan with a silpat or foil. Salt and pepper salmon on both sides, place salmon on pan, skin side down.

Put salmon into cold oven. Turn oven to 400 degrees. Remove after approximately 20 – 22 minutes. You want the salmon to be slightly firm, but with a bit of give when you pull it out of the oven. Remember that there will be a degree of carryover cooking when you pull it out. You ultimately want the salmon to still be a tiny bit rare inside – the same way that you might cook a steak to medium.

While the salmon is cooking, sautée the shallots over medium heat in butter and olive oil in a sauce pan.

Once the shallots have softened, add the sherry and cook until it has reduced by almost half.

Add the cream, and reduce heat to medium low. Add mustard, diced tomato and Worcestershire sauce, and simmer until it thickens and reduces by about a quarter.

When it has reduced to your liking, taste it, and add salt, pepper, and lemon zest.

When salmon has been removed from the oven, sautée shallots and garlic in butter and olive oil in a sautée pan over medium heat.

When they have softened, add arugula and sautée until it just begins to wilt. Remove from heat.

To serve, place a salmon fillet over a bed of arugula, top with sauce, and garnish with fresh tomatoes.