In keeping with my theory that everyone should have a few recipes that they can throw together in the event of a surprise guest, I bring you the easiest fruit dessert on the planet.
Not only is this ridiculously low-effort, but you can customize it with pretty much whatever you have on hand, which is basically the way I live my life.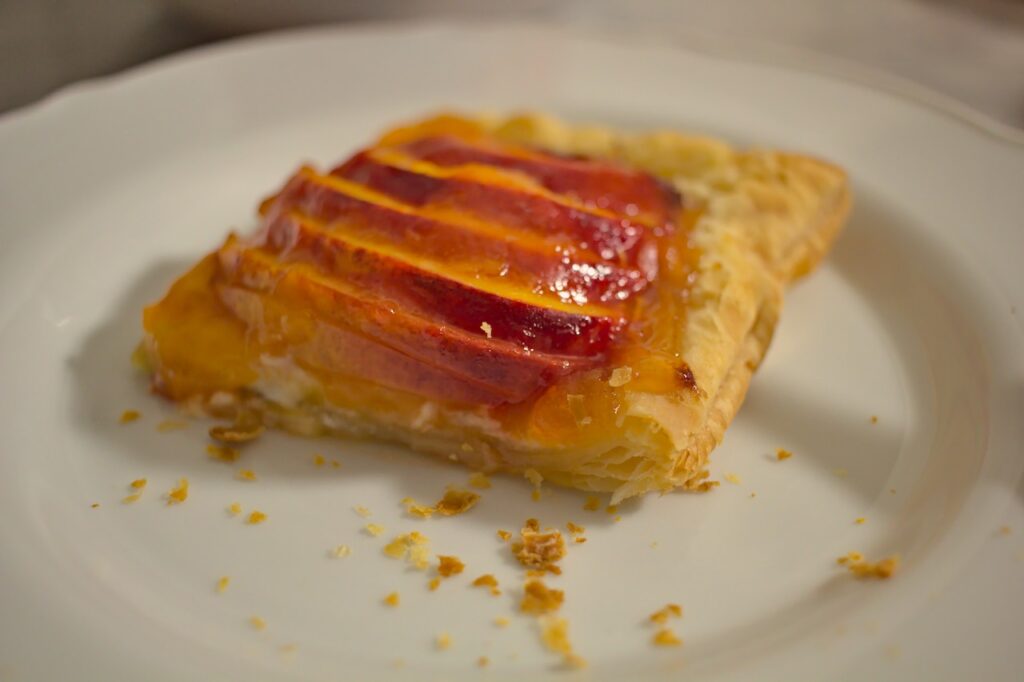 You start with a blind-baked sheet of puff pastry, meaning that you bake it without anything on it. Remove it from the oven, smear it with some goat cheese, top it with some nectarines and apricot preserves, then throw it back in the oven for another ten minutes or so.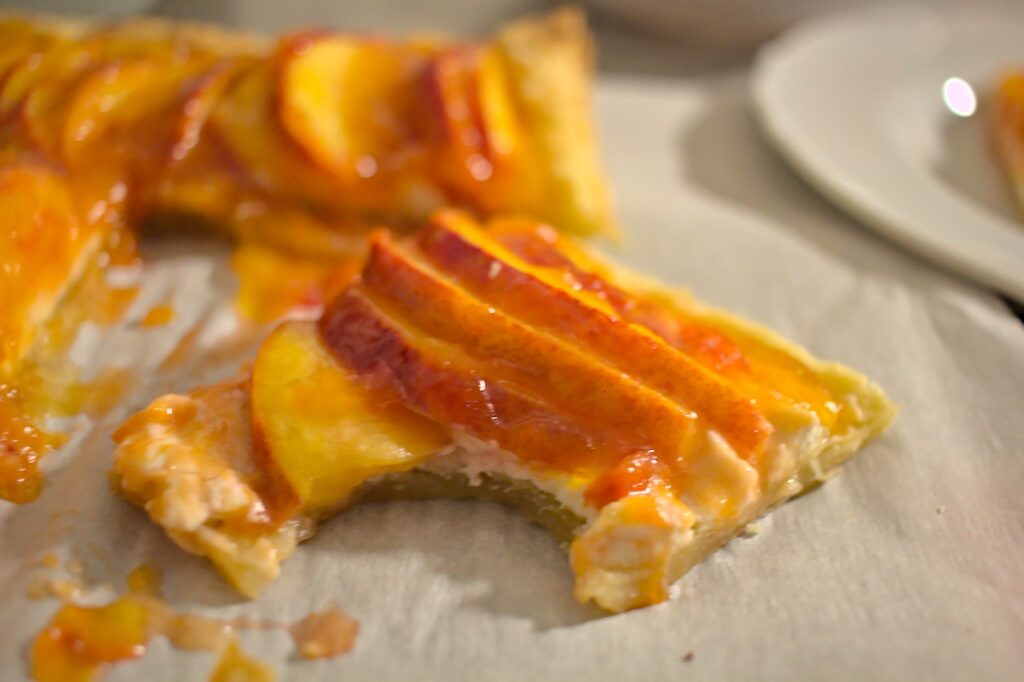 Here's the thing. You can substitute mascarpone or even sweetened ricotta for the goat cheese. You can substitute peaches, pears, strawberries, blueberries, raspberries or whatever fruit you're brave enough to try. Preserves? Substitute marmalade, jelly or jam.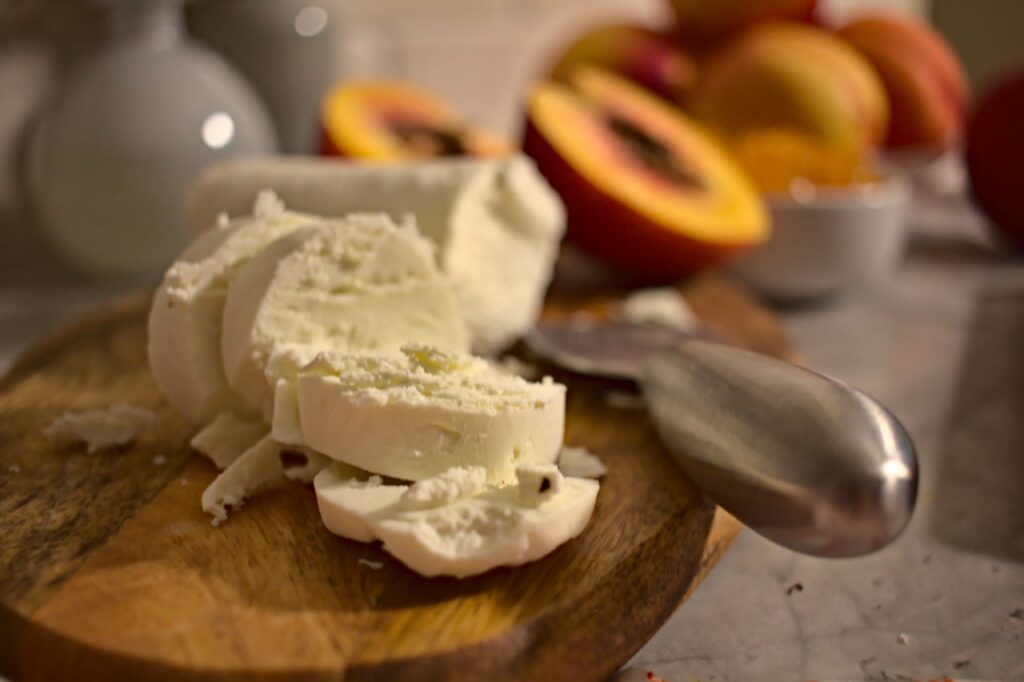 The best part is that this dessert will actually make you look like you actually tried.
People will call you and ask for the recipe, and you'll laugh, and they'll laugh because this isn't a recipe as much as it is a mild suggestion.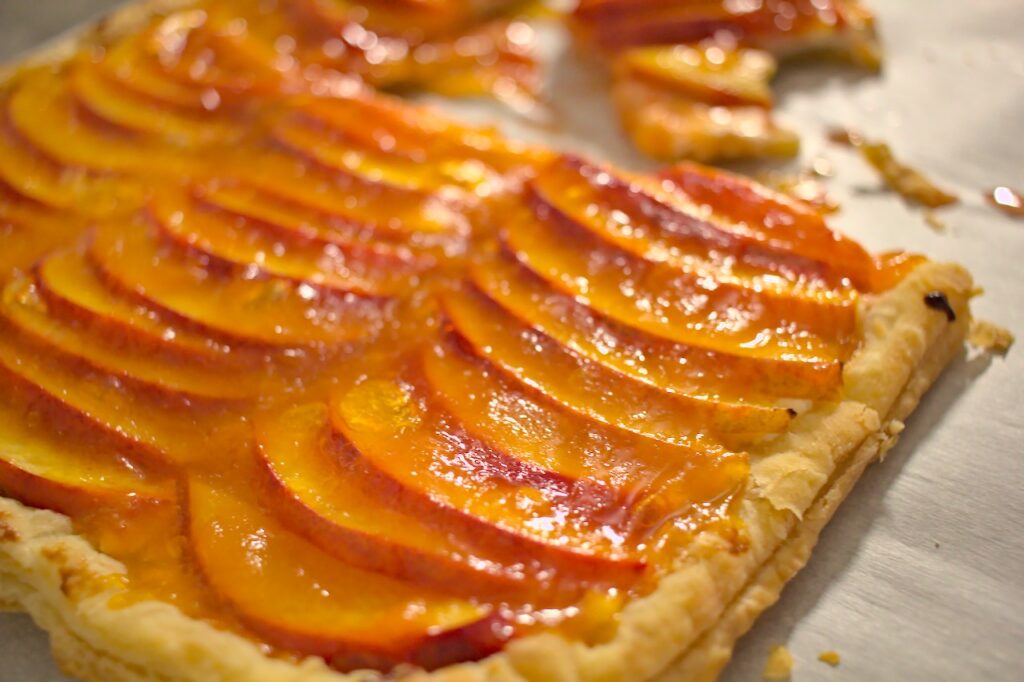 Nectarine and Goat Cheese Tart
Servings:
9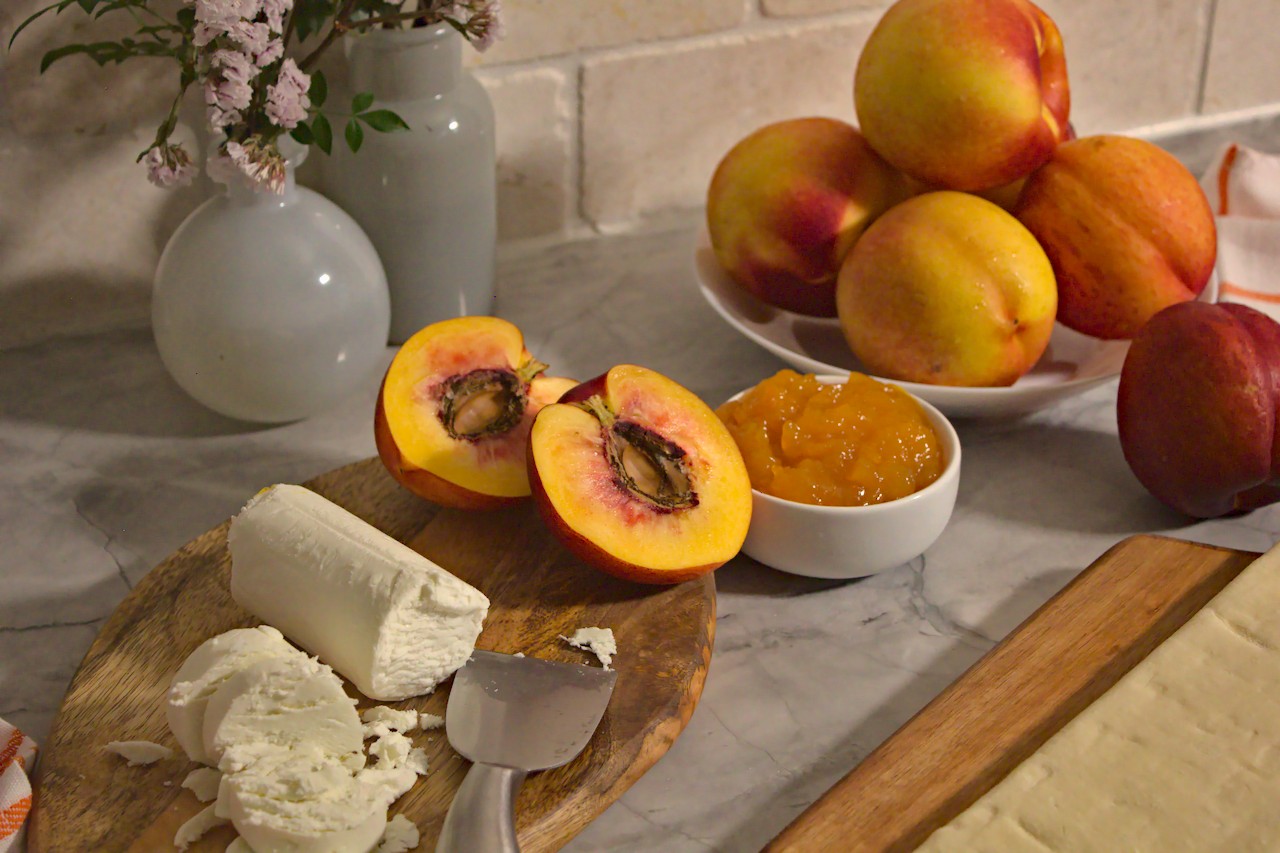 Ingredients
1

sheet

puff pastry

6

oz

goat cheese

2

nectarines, thinly sliced

½

cup

apricot preserves
Directions
Preheat the oven to puff pastry package directions while the puff pastry thaws.

Prepare a baking pan with either greased parchment or a silpat.

Place thawed, unfolded puff pastry on prepared pan and pierce with a fork to prevent the pastry from getting too large. Bake for 5-8 minutes, or until the pastry has puffed and just started to brown. (The pastry will likely puff up larger than you'd like, but it will deflate when you start topping it.)

When you've pulled the pastry from the oven, let it cool for just a moment, and then spread the goat cheese on, leaving about a 1/2 inch on the outside as your "crust".

Neatly line the sliced nectarines on top of the goat cheese until the top of the pastry is completely covered.

Cover the top of the nectarines evenly with apricot preserves and put the dessert into the oven for another 8-10 minutes, or until the nectarines start to soften and the preserves start to set.

Remove from oven and let cool. Cut into approximately 9 pieces and serve. Refrigerate any leftovers. Not that you'll have any.