Ah yes, the always reliable emergency weeknight dinner: pizza. It never disappoints. Hell, even when you get crappy pizza, it's still not really all that bad. And let me tell you, this is an equal opportunity pizza household, we're no pizza snobs (I see you Totino's Party Pizza).
Add this to the fact that we cheap out most of the time and don't order delivery, we're usually dealing with frozen pizza. But every once in a while, we'll get fancy and put together a complete DIY pizza night, down to the sauce (tip: the sauce from the Bucatini recipe works great for this) and crust. When it comes making crust, I want something that tastes great, but doesn't require me to futz around with pizza dough all day. This recipe gives us exactly that: something you can put together without a ton of prep work, but still get good results.
For the longest time, we avoided making pizza crust, mostly out of laziness, but there were also grocery store options that we thought worked just fine. When we wanted to make pizza, we would typically just hit up the local Publix bakery where they have ready made pizza dough in bags that you can just grab and go.
That dough works great when we could actually find it. I mean, it wasn't like trying to find the holy grail or anything, but it never seemed to be a regularly stocked item. And the last thing you want to do when you have your heart set on making your own pizza is take a sad stroll to the frozen foods aisle to pick up their finest 12″ Tombstone.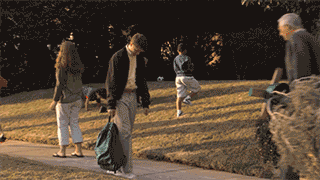 That's when we turned to making our own dough. It was important for us to get something that would not only give us a good tasting crust, but was also straightforward enough for us to memorize and throw together in a pinch. This dough recipe is simple and a total breeze to pull off. Sure, it's yeasted so you have to plan ahead enough for it to rise, but that only takes about an hour and then you're good to go (to be fair I said it was low effort, not zero effort).
Low Effort Homemade Pizza Crust
Servings:
16
slices (2 pizzas)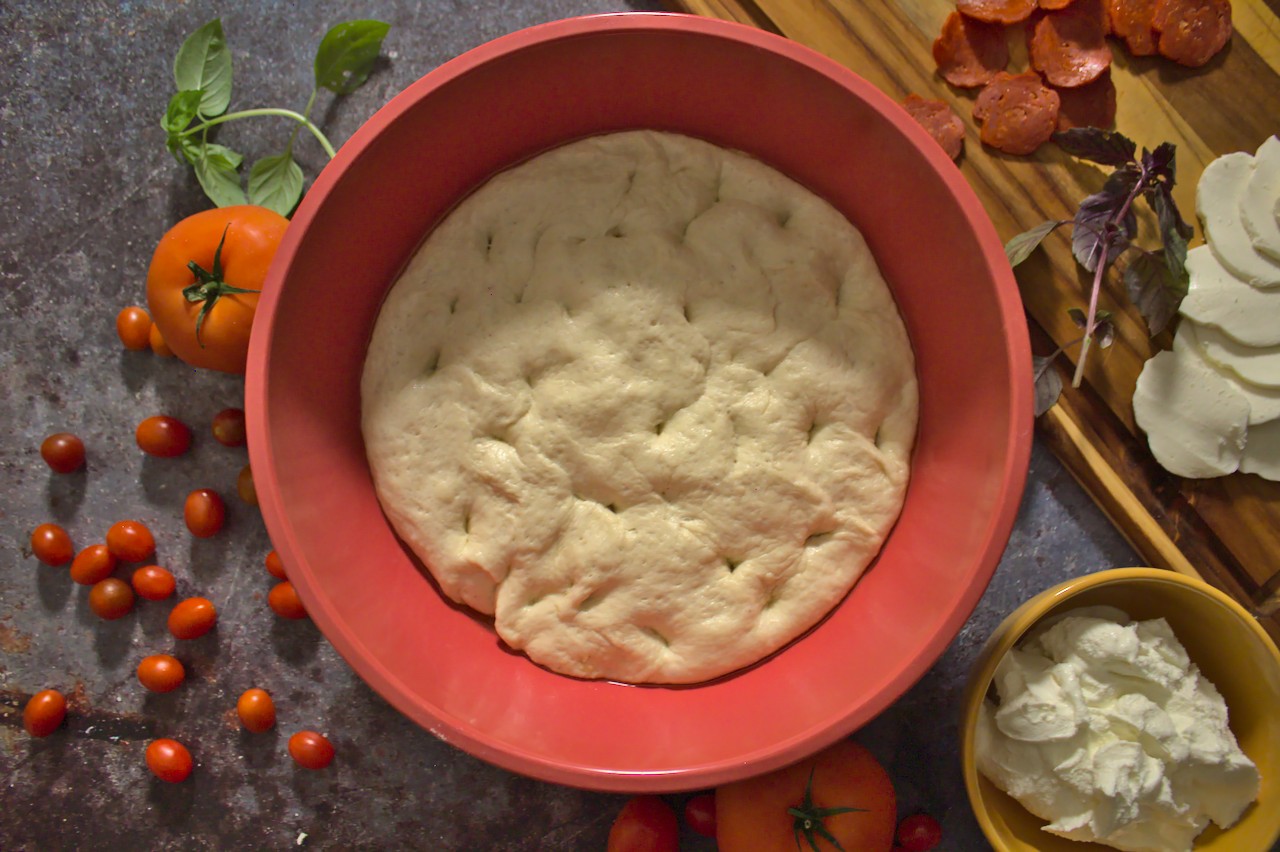 Ingredients
4

cups

bread flour

(all purpose will work fine too)

2

cups

warm water

(between 100 and 110 degrees)

2 ¼

tsp

active dry yeast

(1 packet)

1

tbsp

sugar

1

tsp

salt
Directions
Add the yeast to warm water and stir to create a slurry. Set aside for approximately 5-10 minutes.

Into a mixer with a dough hook attached, add flour, sugar, salt, and the yeast slurry.

Begin by slowly mixing the ingredients on a low speed until they are just combined enough to not spray flour everywhere.

Increase the speed on the blender to medium or medium-high and mix until the dough has come together and formed a ball. You might have to stop a couple of times to scrape the sides of the bowl.

Into a large bowl, add a small amount of olive oil and swirl it around until the bowl is lightly and evenly coated.

Remove the dough ball from the mixer and, with your hands, shape it until it's round and uniform in shape. Add the dough ball to the bowl and roll it around in the oil until lightly coated.

Lay a kitchen towel over the top of the bowl and set aside to let rise for 1 hour, or until the dough has roughly doubled in size. I usually place the bowl under the cabinet lights for a little extra warmth.

When the dough has risen, poke it a few times with you fingers to deflate it. Then turn it out onto lightly floured surface.

Divide the though into two equal parts and shape into balls that are uniform in size.

At this point the dough is ready to be used. Simply roll it out, add toppings, and then bake until crust is golden brown.